Hello Andrew,
Thank you for telephoning in regards to the properties we have for sale.
Like you, I am no stranger to remodeling.  We are currently in the middle of major remodeling our own home, including a 2500 sq ft addition and 1200 sq ft garage addition.  I am doing all the construction myself and when I get it done our home will be 4250 sq ft with a 2664 sq ft (11-car) attached garage.  Even though I have it all framed, like you, we are attempting to live in the middle of a construction zone, since all but one room of our house is currently a hardhat area.  I only wish ours was as close to completion as yours.
While it would be preferable to have all of these details worked out in advance, we agree that time is of the essence.  I am confident that as long as we agree as to the fundamentals of this transaction, you and I can work together on the minor details to arrive at a final agreement with which we are all satisfied.
As you and I discussed, unless you have cash on hand to close this purchase right away, the logistics would work to the determent of all of us, due to the time involved to execute the closing (even in an outright purchase) and in turn hold up your progress and profitability. As such, a lease purchase will serve to allow us to simplify and expedite this transaction even if as it turns out for just a short period of time.  This would also benefit Dora and me as well since our main motivation in selling is to finalize our plans and obligations as soon as possible.
Moreover, a lease/purchase would also afford you the luxury of time to wrap things up there without sacrifice due to time constraints, not to mention the ability to sell your home perhaps at full value and even eliminate broker's fees if you market it yourself, given the additional time.
A Lease/Purchase will only require a 3.5% deposit for the business since you will also have sweat equity and the purchase of the existing inventory and 5% deposit for the homes.
Under the Lease/Purchase agreement, the monthly payment amounts for the lease portion are calculated based upon the regular monthly rental amounts as specified at: www.ss427.com/rent.htm (at the 12-month rate however we are allowing a 10% discount due to the purchase agreement).  The payment is then simply increased by the $100 per month to create the purchase portion, which is credited directly toward the purchase price (rent credit).
If you choose to go with a lease/purchase term longer than 12 months, please add 10% to the following figures.  If it turns out that you pay off the purchase in less than 12 months, the additional 10% will be credited directly to the purchase price.
Your monthly payments will be reduced by the rental income we receive from the tenants of any of the properties you purchase beginning the date we receive your deposit, or may be credited directly to the purchase price if you so choose.
You can select the properties which you wish to
 include in the transaction based on the following;
                                                                      Price         Deposit     Payment
610 East Livingston Street (inc Business)   $85,000   $2975   $900
604 East Livingston Street                         $64,000   $3200   $700
614 East Livingston Street                         $76,000   $3800   $700
211 North Chase Street (inc extra 1/2 lot)    $50,000   $2500   $500
832 North Walnut Street                            $25,000   $1250   $400
902 East Washington Street                      $35,000   $1750   $400
905 East Vine Street                                 $30,000   $1500   $400
If you choose to purchase all 7 properties outright, and can close by the end of next week, deduct an additional $21,000 for the package deal, or we can arrange it as cash back at closing for improvements if it works to your advantage.
Likewise, if you choose to purchase just the 3 properties on Livingston street outright and can close by the end of next week, deduct $5,000 for the package deal.
Click Here to view the RENTAL RATE SCHEDULE for these properties.
Click Here for additional information about the RENTAL HOUSES.
Click Here to learn about the COMMUNITY and local housing market.
While a deposit in excess of the minimum requirements (or an outright purchase) would be the most economical way for you to own our business and or properties, these figures are simply the minimum required.
Any larger monthly payment that you choose to make will automatically be credited to the purchase price.  There will be no penalty if you choose to make additional payments.  Nothing contained in the lease/purchase agreement will prevent you from paying off the balance early and the lease can be terminated without penalty for doing so.
You can also choose to increase the initial deposit, which will serve in direct proportion to increase the monthly rent credit (the portion of each monthly payment to be applied to the purchase) and reduce the monthly rent amount accordingly since the monthly payment will remain constant.
Examples of how a larger deposit increases the amount of
rent credit applied directly to the purchase price every month:
Purchase price $25,000 with a $400 monthly payment.
5% deposit = $100 rent credit
10% deposit = $130 rent credit
25% deposit = $175 rent credit
50% deposit = $250 rent credit
75% deposit = $325 rent credit
Purchase price $85,000 with a $900 monthly payment
3.5% deposit = $100 rent credit
12.5% deposit = $200 rent credit
25% deposit = $300 rent credit
50% deposit = $500 rent credit
75% deposit = $700 rent credit
As you can see, the larger initial deposit, the greater monthly rent credit is applied directly to the purchase price allowing you to build equity and own the property outright much sooner.
Since we have these properties price firmly below market value to effect a quick private sale by owner, buyer pays all closing costs, taxes and prorations.  In any combination (and regardless of their locations), ownership of the Garden Center store, 4 greenhouse buildings, and the land identified on the recorded Plat Map as Lot # 17 (610 East Livingston Street) will be included and transfer with the sale of the business for the total sale price of $85,000 plus inventory, all closing costs, and taxes which is significantly below the market value of the real estate alone.
As indicated in our normal expenses, the business has always paid its own property tax and insurance which is not included in the monthly payment for the business and corresponding property.  In order to hold the selling price the same under a lease/purchase agreement (as it would be for an outright cash sale at $85k), the property tax and insurance will be your responsibility for the business and in addition to the monthly payments.  We will continue to pay the property tax and insurance for any houses that are included in the sale during a lease purchase agreement since those are already factored into the rent.
If you choose to make a larger initial deposit, or larger monthly payments, the property tax and insurance will be prorated proportionately to coincide with your additional equity in the property and through the rent credit applied.
However, if you elect not to purchase lot # 16 (614 E. Livingston) on which the 4+ bedroom, 2 Bath, 2 kitchen 1700 sq ft house is located, we will need to determine an equitable arrangement as to your use of the back half of the land where the two Quonset greenhouses are currently located. Of course, including 614 E. Livingston in the agreement would eliminate any issues regarding the area where the two additional Quonset greenhouses are currently located and this will also allow added room for your future expansion, since 614 East Livingston Street is already zoned for the business as well as being zoned for both single and multi-family residential use.
You are correct that the duties of landlord for 614 East Livingston Street are virtually non-existent other than depositing the rent check every month.  However, to make the transition seamless, we could allow the existing tenant of  614 E. Livingston Street to continue his tenancy under the current lease and we could simply credit you with the rent until the time when (and if) you wanted to actually take possession of that house.
If you do elect to purchase lot # 16 (614 E. Livingston), we will grant you the free use of the back half of lot # 15 (618 E. Livingston) as long as we own it.
In addition, we are willing to enter an agreement to offer you the first option (with no oblation) to purchase lot # 15 (618 E. Livingston St.) for a pre-determined established amount (approximately $50,000 subject to normal appreciation), if we decide to sell that property.  I am currently using the 10-car garage on that lot to store half of my car collection, part of which I am selling, so in the near future I may no longer have need for the additional building and land, which, by the way does have the same zoning as the other three lots.
We agree that the terms of this transaction are in accordance with the terms contained on my web sites as of this date and the email communications you and I have had shall serve as our bona fide offer to sell, and your acceptance thereof and shall become binding upon our receipt of your deposit.
I assume that we will use our standard residential lease, modified as needed to accommodate the commercial use of the business property, to which we shall add a purchase agreement for the properties involved, and any other documents necessary to complete this transaction.
Even though we have to follow up with the signed documents over the next few days as Dora and I did on March 12, 1993, if you are in agreement with the fundamentals of this transaction, to lock-up the deal we will need to receive the deposit specified above as soon as possible.  This way we can remove this business and property(s) from the open market (and eBay) since everything is available on "the first one with the money gets it" basis.
Pending signed agreements, we will place a hold on the selected properties upon your verbal commitment, which will be the effective commencement date of this transaction, and all future payments shall be due upon the same date each month onward.
We will take the selected properties off the market on the date we receive your deposit.  Please understand that, until your deposit actually reaches our bank account (is cleared and credited to us), this opportunity remains available on the "first one with the money gets it" basis, meaning that you should choose your method of payment carefully.
I recommend your use of a wire transfer for this transaction since a bank wire transfer would be the fastest and safest way to secure this transaction since wire transfers are documented, almost instant, and not delayed for authentication and verification as most other forms of payment are.
Even if you use an overnight or next day letter to send a certified check, you still run the risk that someone else will use an immediate money wire transfer as their method of payment or deposit to secure the purchase first, since with any method of payment (other than a wire transfer or cash deposit), the transaction would technically remain in limbo for at least 12 days (not including Saturday, Sunday or Holidays) after I deposit the instrument since the funds are not available until my bank processes the instrument, verifies authentication and that the instrument is honored and paid by the bank it is drawn upon.
If you wish to telephone me at your convenience, I will be more than happy to supply any further information you desire or answer questions you may have.  Normally I can be reached 7 days/week at 217-762-4846.  Afternoons are usually best but feel free to call anytime between 9 AM and 9 PM Central time.
Thank you.
Sincerely,
Steve Shreffler
Stephen J. Shreffler
www.SS427.com  (my personal web site)
---
FOR SALE BY OWNER: Successful well-established Central Illinois Retail Greenhouse, Garden Center, and Nursery Business.  Perfect opportunity for a grower/manager or passionate gardener ready for own business.  9300 Square Feet under roof including retail store situated on large lot in the center of town.  Fully equipped, profitable operation with excellent growth potential and room for expansion.  Priced for swift private sale by retiring owner at only $85,000 plus inventory.  Seller financing possible.  For detailed information, please visit: www.EadesGreenhouse.com Thank You.
---
ALSO FOR SALE BY OWNER separately, and in addition to the above, 6 other single family homes in Monticello which are also package priced below market value for swift private sale by owner at only $259,000 for all 6 properties or will sell individually or in any combination in between.
---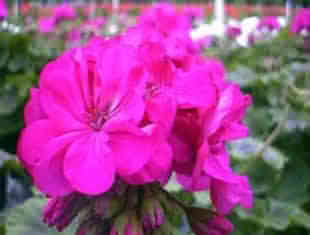 Copyright © 1993-2003 Eades Greenhouse and Nursery.  All rights reserved.