Welcome to
STEVE'S GUNS & AMMO
Monticello, Illinois
Fine Firearms Since 1982
Specializing in modern
collectible sporting firearms
and military style* guns.
*A category of firearms referred to as "Assault Weapons" by the gun grabbers who ignorantly claim that banning ownership of these by law abiding citizens will reduce violent crime and drug abuse in this country…..just like prohibition of alcohol did in the 1920s and current drug laws stops illegal drug use today. On a related matter to set the record straight, an assault rifle is a select fire (fully automatic) weapon. We have no idea what an assault weapon is, and neither does the ATF.
Our greatest passions have always been:
¨ Weatherby High Power Hunting Rifles
¨ AR-15 Rifles
¨ .45 ACP. Pistols
¨ .44 Magnum revolvers
¨ *Any Other Gun Considered Politically Incorrect

All guns sold require transfer to an ATF Federal Firearms License holder. Before we will process any transaction, we must have an original copy of your current F.F.L. containing an original ink signature. We will ship to the confirmed name and U.S.A. address on the F.F.L. only with signature required and delivery conformation.
For sale of non-restricted items, individuals must be a United States of America resident citizen, 21 years of age or older, and comply with all Federal, State, and Local laws. All background checks apply. All NFA, GCA, and ATF rules apply. There are apsolutely no exceptions.

35 years ago, Steve Shreffler became an ATF Federally Licensed Firearms Dealer (FFL) and founded this company. As such, we are licensed to engage in the business of and as a dealer in firearms other than destructive devices.
With our ATF Type 1 license, we are not allowed, nor do we deal in fully automatic weapons. Furthermore, we are located in Illinois, which is one of only twelve states where civilians are not allowed to own class 3 weapons and as such we do not handle any NFA Title 2 weapons (also referred to as "Class 3 weapons").

These include machine guns, short-barreled rifles, short-barreled shotguns, silencers (also known as suppressors), and a class of weapons known as "Any Other Weapon" (AOW). An example of an AOW is, but not limited to, a smooth barreled pistol or a short-barreled combination gun.
We do have associates that are federally licensed machine gun dealers, to which I can refer you. Two of them have been in the business almost as long as we have. One owns a machine gun range in Florida and is an expert in the field.
Law Enforcement / Self-Defense Ammo
We supply custom ammunition that is hand loaded to maximum specifications for modern firearms, using only premium match grade jacked hollow point bullets manufactured by Hornady, Speer, and Serria. +P+ loads are for Law Enforcement only.
We offer Shotgun cartridges loaded to Magnum specifications. We offer 12 Gauge only using #7˝ high antimony chilled Shot, #6 Magnum Shot, or 00 Buck Shot for sport, hunting and defense use. On special request, we will occasionally supply target loads for trap and skeet.
We also have 9mm, .223, and .308 caliber non-corrosive military surplus ammunition available for rapid-fire fun.
We have dealer accounts with the nation's largest distributors and suppliers of fine sporting firearms, handguns, ammunition, and optics.
For additional information, please email us at: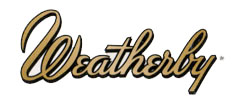 Action Arms
Astra-Uncetay
Auto Ordnance
Beretta
Browning
Cobray
Colt
Dan Wesson
F.I.E.
H & K
Interarms
M.A.C.
Magnum Research
Marlin
Mossberg
Navy Arms Corp
North Amer. Arms
Palmetto
Remington
Rossi
Ruger
Smith & Wesson
U.S. Revolver
Vulcan Arms
Weatherby
Winchester
INTEREST FREE LAYAWAY/CREDIT TERMS AVAILABLE
For every action
there is an equal and opposite
Government program
> > < <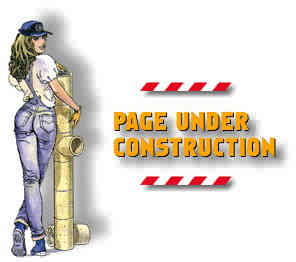 THIS IS SOMETHING EVERYONE NEEDS AND MOST PEOPLE
HAVE NEVER EVEN HEARD OF - FOR DETAILS CLICK HERE!
Copyright © 1982-2017 Steve's Guns & Ammo. All rights reserved.
Designated trademarks and brands are the property of their respective owners.
Web Hosting powered by Shreffler Web Hosting Service
Handguns, revolvers, pistols Smith & Wesson, Colt, Ruger, Springfield Armory, Taurus, Glock, CZ, Beretta, H&K, Kimber, Sig Sauer, Ed Brown, Wilson Combat, Les Baer, Remington, EAA, FNH, Dan Wesson, Bersa, Charter Arms. Rifles Remington, Winchester, Marlin, Henry, Uberti, CZ, Savage, Tikka, Sako, Browning, Rock River, Bushmaster, Colt, DPMS, LWRC, Lewis Machine, Les Baer, Sig Sauer, POF, Ruger, Rossi, H&K, Walther, Springfield Armory, Mossberg, Kimber. Shotguns Browning, Beretta, Benelli, Remington, Franchi, Stoeger, CZ, Stevens, Mossberg, Winchester, Ruger. A. A. ARMS, A.F. STOEGER INDUSTRIES, A.H. FOX BY CONNECTICUT SHOTGUN MANUFACTURING, ACCURACY INT'l LTD., ACCU-TEK, ACHA, ACTION, ACTION ARMS LTD., AETNA ARMS CO., AIMPOINT G.G.G., AIR ARMS, ALASKA, ALCHEMY ARMS COMPANY, ALLEN FIREARMS CLOSED 1987, ALPHA ARMS, INC., AMAC/AMERICAN MILITARY ARMS CORP., AMERICAN ARMS, INC., AMERICAN DERRINGER CORP., AMERICAN FIREARMS MFG. CO., INC, AMERICAN HUNTING RIFLES, INC., AMERICAN SPIRIT ARMS, CORP., AMERICAN TECHNOLOGIES NETWORK CORP (ATN), AMERICAN WESTERN ARMS, INC., AMT / ARCADIA MACHINE AND TOOL, ANGELO ZOLI, ANICS CORP., ANSCHUTZ DISTRIBUTED BY ACUSPORT CORP., ANTONIO ZOLI A.K.A. ANTONIO ZOLI US, AR-7 INDUSTRIES, LLC., ARMALITE, INC., ARMES DE CHASSE, ARMI MAROCCHI, ARMI SAN MARCO IMPORTED BY CIMARRON, F.A. CO, INC., ARMINIUS, ARMITAGE INT'L, LTD., ARMSCOR, ARMSCOR PRECISSION, ARMSCORP OF AMERICA, ARMSPORT, INC., ARNOLD ARMS, CO., INC., ARS / FARCO, ASTRA IMPORTED BY INTERARMS, AUGUSTE & CIE FRANCOTTE S.A., AUSTIN HALLECK, INC, AUSTRALIAN AUTOMATIC ARMS PTY. LTD., AUTO ORDNANCE CORP., AUTO-MAG CORP, AXTELL RIFLE CO., AYA A.K.A. AGUIRRE Y ARANZABAL/US IMPORTER , BAER, BAIKAL, BAKER GUN & FORGING CO., BALLARD RIFLE & CARTRIDGE CO., LLC., BARRETT FIREARMS MANUFACTURING, INC, BAUER FIREARMS CORP., BAUSCH & LOMB SEE ALSO BUSHNELL, BAYARD A.K.A. HENRI & NICOLAS PIEPER, BEEMAN PRECISION AIRGUNS, BENELLI U.S.A., BENSON FIREARMS, LTD. COMBINED W/UBERTI, BERETTA U.S.A. - PIETRO BERETTA, BERGMANN, BERSA IMPORTED BY EAGLE IMPORTS, INC., BGJ, BINGHAM, LTD., BLASER, BOND ARMS, INC., BONDINI, BOSWELL, CHARLES, BREN 10, BRETTON IMPORTED BY MANDALL SHOOTING SUPPLY, BRILEY, BRNO ARMS IMPORTED BY ACTION ARMS, BROCKMAN'S RIFLES, BROLIN ARMS, INC., BROWN PRECISION, INC., BROWNING ARMS CO., BRUCHET/DARNE, BRYCO ARMS SEE ALSO JENNINGS FIREARMS, INC., BSA GUNS LTD., BSA OPTICS, BUDISCHOWSKY, BUL TRANSMARK LTD., BULLARD ARMS, BURRIS COMPANY, BUSHMASTER FIREARMS, BUSHNELL SEE ALSO BAUSCH & LOMB , C. SHARPS CO. INC., CABANAS IMPORTED BY MANDALL SHOOTING SUPPLY, CABELA'S, CALICO LIGHT WEAPON SYSTEMS, CARCANO, CARL ZEISS, CASARTELLI, CARLO, CASULL ARMS CORP., CENTURY INTERNATIONAL ARMS, CHAPUIS ARMES, CHARLES DALY IMPORTED BY KBI, INC., CHARTER 2000, CHARTER ARMS, CORP. (NOW CHARTER 2000), CHIPMUNK MANUFACTURING, INC., CHRISTENSEN ARMS, CHURCHILL GUNMAKERS, CHURCHILL IMPORTED BY ELLETT BROTHERS, CIMARRON ARMS CO., CLARIDGE HI-TEC INC., CLASSIC DOUBLES GUNS UNLIMITED, COGSWELL & HARRISON, LTD., COLTS PATENT F.A. MFG. CO. A.K.A. COLT'S, COLT-SAUER BY J.P. SAUER & SON, COMBAT MILITARY OPTICS, COMPETITOR CORP., INC., CONNECTICUT VALLEY CLASSICS, INC., CONTENTO/VENTURA, CONTINENTAL ARMS CORP., COONAN ARMS, COOPER ARMS, COSMI, AMERICO & FIGLIO, CROSSFIRE, CVA (CONNECTICUT VALLEY ARMS), CZ IMPORTED BY MAGNUM RESEARCH , D MAX, D.P./DAVIDE PEDERSOLI & CO./ FLINTLOCKS, DAEWOO, DAISY MANUFACTURING CO., INC., DAKOTA ARMS, INC., DAKOTA SINGLE ACTION REVOLVERS, DAN ARMS OF AMERICA, DAN WESSON FIREARMS, DARDICK, DARNE S.A., DAVIDE PEDERSOLI & CO., DAVIDSON F.A., DAVIS INDUSTRIES, DEPAR, DESERT INDUSTRIES, INC., DETONICS MANUFACTURING CORP., DIARM S.A. IMPORTED BY AMERICAN ARMS, INC., DIXIE GUN WORKS, INC., DOCTOR OPTICS, DOMINGO, IGI, DOWNSIZER CORP., DPMS, INC., DR. F. BERETTA, DSA, INC. , E.M.F. CO, INC., EAGLE ARMS, INC., EAGLE IMPORTS, INC., ED BROWN PRODUCTS, EDM ARMS (ELECTRICAL DISCHARGE MACHINING), ENFIELD ROYAL SMALL ARMS FACTORY, ENGLISH SPORTING GUNS, ENTREPRISE ARMS, INC., ERMA WERKE / MANDALL SHOOTING SUPPLY, ERNEST DUMOULIN, ERNESTO BREDA, ESCORT BY LEGACY SPORTS INTERNATIONAL, ETHAN ALLEN, EUROARMS OF AMERICA, EUROPEAN AMERICAN ARMORY CORP., EUROPTIK, EVOLUTION USA, EXEL ARMS OF AMERICA, INC. , F.A.I.R. TECHNI-MEC, F.DARNE FILS AINE, FABARM IMPORTED BY HECKLER & KOCH, FABRIQUE NATIONAL IMPORT PARTS BY GIS, INC., FALCON ARMS, FAMARS, ABBIATICO & SALVINELLI, FAS, FEATHER INDUSTRIES, INC., FEDERAL ENGINEERING CORP, FEDERAL ORDNANCE, INC., FEG, FEINWERKBAU IMPORTED BY BEEMAN PRECISION AIRGUNS, FELK FIREARMS, FEMARU, FERLIB DISTRIBUTED BY HI-GRADE IMPORTS, FIE FIREARMS IMPORT AND EXPORT, FIOCCHI OF AMERICA, INC., FIRESTORM IMPORTED BY SGS IMPORTER INT'L, FNH By Vances Law Enforcement, FORT WORTH FIREARMS, FRASER FIREARMS CORP., FREEDOM ARMS, INC., FUJINON , G.L. JONES CUSTOM RIFLES, GALEF SHOTGUNS, GALIL IMPORTED BY SPRINGFIELD ARMORY, GAMBA USA (MANUFACTURING IN USA SINCE 1991), GARAND, GARBI, ARMAS IMPORTED BY W.L. MOORE & CO., GARCIA NATIONAL GUN, GASTINNE RENETTE, GEHA, GIBBS RIFLE CO., GLOCK, INC., GOLAN, GOLDEN EAGLE FIREARMS, INC., GONIC ARMS, GRANT, STEPHEN, GREIFELT & CO., GRENDEL, INC., GRIFFIN & HOWE, GRULLA ARMAS, GUSTAF, CARL , HAENEL, C.G., HAKIM, HAMMERLI, SA, HANS-HERMANN WEIHRAUCH IMPORTED BY BEEMAN, HARRINGTON & RICHARDSON, INC., HARRIS GUNWORKS, HARTFORD, HATFIELD GUN COMPANY, INC., HAWES, HECKLER & KOCH, HEINRICH ORTGIES & CO, HENRY REPEATING ARMS CO., HERITAGE MANUFACTURING, INC., HERTERS, HESSE ARMS, HEYM GmbH & CO. IMPORTED BY HECKLER & KOCH, HHF, HIGH STANDARD MFG. CO., HI-POINT FIREARMS, HJS ARMS, INC., HOLLAND & HOLLAND LTD., HOLLOWAY ARMS CO., HOLMES FIREARMS, HOPKINS & ALLEN ARMS CO., HOWA MACHINE COMPANY IMPORTED BY INTERARMS, H-S PRECISION, HUGLU U.S.A., HUSQVARNA, HY-HUNTER, INC. , IAB IMPORTED BY SPORTING ARMS INT'L, IAI IRWINDALE ARMS, INC., IAR, INC., IGA SHOTGUNS, INFALLIBLE, INFINITY FIREARMS, INGLIS HI-POWERS, INGRAM, INLAND, INTERARMS, INTRATEC, IOR-VALDADA OPTICS, IRWIN PEDERSON, ISRAEL ARMS INTERNATIONAL, ITHACA CLASSIC DOUBLES, ITHACA GUN CO. SEE ALSO SKB, IVER JOHNSON ARMS, INC. NOW BY AMAC, IZHMASH , J. STEVENS ARMS CO., J.P. SAUER & SON IMPORTED BY SIGARMS, JAPANESE STATE MILITARY WEAPONS, JARRETT RIFLES, INC., JENNINGS, INC. (FORMERLY JENNINGS FIREARMS), JERICHO MFG BY ISREAL MILITARY IND., JMC FABRICATION & MACHINE, INC., JOHNSON AUTOMATICS, INC., JONATHAN, JP ENTERPRISES, INC., JURRAS , K.F.C. IMPORTED BY LA PALOMA MARKETING, KAHLES, KAHR ARMS, KASSNAR IMPORTS, INC. OPERATIONS CEASED, KBI, INC., KDF, INC. (KLEINGUENTHER DISTINCTIVE FIREARMS), KEL-TEC INDUSTRIES, INC., KEMEN, KESSLER ARMS CORP., KEYSTONE SPORTING ARMS, INC., KIMBER, KIMBER OF OREGON, INC., KIMEL INDUSTRIES, INC., KNIGHT RIFLE, KNIGHT'S MANUFACTURING CO., KOLAR, KONGSBERG, KORTH IMPORTED BY MANDALL SHOOTING SUPPLY, KRAG JORGENSEN, KRICO IMPORTED BY MANDALL SHOOTING SUPPLY, KRIEGHOFF INT'L, KSN IMPORTED BY J.O. ARMS, INC., KVANT , L.A.R. MANUFACTURING, INC., L.C. SMITH, L.W. SEECAMP CO, INC., LABANU, INC., LAHTI PISTOL, LAKEFIELD ARMS LTD., LAMES, LANBER ARMAS S.A., LANG, JOSEPH, LASALLE, LASERAIM BY EMERGING TECHNOLOGIES, LAURONA IMPORTED BY GALAXY IMPORTS, LAZZERONI ARMS CO., LE FORGERON, LEAPERS, INC., LEATHERWOOD OPTICS, LEBEAU-COURALLY IMP. BY NEW ENGLAND ARMS, LEFEVER ARMS CO., Legacy Sports International, LEICA, LES BAER CUSTOMS, INC., LES, INC., LEUPOLD, LIBERTY, LIGNOSE, LILIPUT, LJUNGMAN, LJUTIC INDUSTRIES A.K.A. LJUTIC GUN CO., LLAMA HANDGUNS IMPORTED BY SGS IMPORTERS, LONE STAR RIFLE CO, INC, LORCIN ENGINEERING CO., INC., LUCIANO, BOSIS, LUGER IMPORTED BY PRECISION IMPORTS, INC., LUIGI FRANCHI IMPORTED BY BENELLI U.S.A., LUNA, LYMAN GUNS , M.O.A. CORP., MAADI-GRIFFIN CO., MAB A.K.A. MANUFACTURE D'ARMES, MAGNUM RESEARCH, INC. A.K.A. MRI, MAGTECH, MANCHESTER ARMS, INC., MANNLICHER PISTOLS, MANNLICHER SCHOENAUER, MANURHIN, MARATHON PRODUCTS, INC., MARK I, MARKESBERY MUZZLE LOADERS, MARLIN FIREARMS CO., MAS A.K.A. MANUFACTURE S'AREMES DE ST., MASQUELIER S.A., MATCH GRADE ARMS & AMMUNITION, MAUSER-WERKE, MAVERICK ARMS, INC., MBA GYROJET, MCMILLAN BROS. RIFLE CO., MCMILLAN GUNWORKS BY HARRIS GUNWORKS, MERKEL SHOTGUNS IMPORTED BY GSI, INC., MICHIGAN ARMS, MIIDA, MILLETT, MITCHELL ARMS, INC., MITSUI ARMS CORP., MOA CORP., MOSIN-NAGANT, MOSSBERG & SONS, INC., MOUNTAIN RIFLES, INC., MUSGRAVE, MUSKETEER RIFLES , THIS LIST IS COPYRIGHTED MATERIAL CREATED AND , OWNED EXCLUSIVELY BY STEVE'S GUNS & AMMO , AND IS STOLEN AND USED WITHOUT PERMISSION IF IT APPEARS , ANYWHERE OTHER THAN IN A STEVE'S GUNS & AMMO LISTING , NATIONAL POSTAL METER, NAVY ARMS COMPANY, NEW ENGLAND FIREARMS CO., NEW HAVEN, NEWTON ARMS CO., NIGHTFORCE PRECISION OPTICS, NIGHTFORCE PRECISION OPTICS, NIKON, NOBLE, NORINCO, NORTH AMERICAN ARMS, NOWLIN MFG., INC. , OLYMPIC ARMS, INC., OMC PATENT PURCHASED BY AMT, OMEGA, OMNI, OPUS SPORTING ARMS, INC., OREGON ARMS, INC., ORVIS , P.A.W.S., INC., P.S.M.G. GUN CO., PARAMOUNT, PARA-ORDNANCE MFG., INC., PARDINI IMPORTED BY NYGORD PRECISION PRODUCTS, PARKER BROS. (TAKEN OVER BY REMINGTON), PARKER REPRODUCTIONS, PARKER-HALE LTD. MANUFACTURED BY NAVY ARMS, PEDERSEN CUSTOM GUNS, PEIFER RIFLE CO., PENTAX, PENTHENY de PENTHENY, PERAZZI A.K.A. PERAZZI USA, INC., PERUGINI-VISINI, PHELPS MFG. CO., PHILLIPS & ROGERS, INC, PHOENIX ARMS, PIOTTI IMPORTED BY W.L. MOORE & CO., PLAINFIELD ORDNANCE CO., POCKET PARTNER, POLY-TECHNOLOGIES, INC. DISTRIBUTED BY PTK, PRANDELLI & GASPARINI, PRECISION SPORTS, PREMIER, PRETORIA ARMS FACTORY (P.A.F.), PRINZ (NOT CURRENTLY IMPORTED), PROFESSIONAL ORDNANCE, INC., PUMA BY LEGACY SPORTS INTERNATIONAL, PURDEY, JAMES & SONS, LTD. , QFI A.K.A. QUALITY FIREARMS, INC., QUALITY HARDWARE , R.G. INDUSTRIES, RADOM, RAM-LINE, INC., RAMPRO CORP., RANDALL FIREARMS COMPANY (OUT OF BUSINESS), RAPTOR ARMS CO., INC., RAVELL, RAVEN ARMS, RECORD-MATCH, REDFIELD, REMINGTON ARMS CO., INC., REPUBLIC ARMS, REPUBLIC ARMS OF SOUTH AFRICA, REXIO, RHODE ISLAND ARMS CO., RIB MOUNTAIN ARMS, RICHLAND ARMS CO., RIFLES, INC., RIGBY, JOHN & CO., INC., RIZZINI, BATTISTA, RIZZINI, EMILIO, RIZZINI, F.LLI, ROBAR CO., ROBERTSON HANDGUNS, INC., ROCK RIVER ARMS, INC., ROCKOLA, ROCKY MOUNTAIN ARMS, INC., ROCKY MOUNTAIN ELK FOUNDATION, ROGUE RIFLE CO., INC. ALSO SEE CHIPMUNK, ROSSI, AMADEO IMPORTED BY BRAZTECH, ROTA, LUCIANO, ROTTWEIL, ROUGE RIVER RIFLEWORKS, ROYAL AMERICAN SHOTGUNS, RPM, RUBY ARMS CO., RUGER & CO. (Sturm), RUTTEN HERSTAL, RWS A.K.A. DYNAMIT NOBEL-RWS, INC. , S.G. SAGINAW, S.L. ARRIETA, ELGOIBAR, SPAIN, S.W.D., INC., S.W.D., INC., SAE A.K.A. SPAIN AMERICA ENTERPRISES, INC., SAFARI ARMS TAKEN OVER BY OLYMPIC ARMS, INC., SAKO LTD., SARASQUETA, J.J., SARASQUETA, VICTOR, SAVAGE ARMS, INC., SCATTERGUN TECHNOLOGIES, INC., SCHMIDT & BENDER, SCHULTZ & LARSEN, SCOTT, W.C., LTD., SEARCY ENTERPRISES, SEARS ROEBUCK & CO., SECURITY INDUSTRIES, SEMMERLING, SERBU FIREARMS, INC., SG GRAND RAPIDS, SHARPS RIFLE MFG. CO. / MONTANA ARMORY, SHEPHERD ENTERPRISES, INC, SHERIDAN PRODUCTS, INC., SHILEN RIFLES, INC., SHILOH RIFLE MFG, CO., SHOOTERS ARMS MANUFACTURING, SIG IMPORTED BY SIGARMS, INC., SIGARMS, INC., SIGHTRON INC., SIG-SAUER also see SIGARMS, INC., SILE DISTRIBUTORS, SILMA BY LEGACY SPORTS INTERNATIONAL, SIMILLION, GENE, SIMMONS, SIMSON, SIRKIS INDUSTRIES, INC., SKB ARMS CO., SKS COMMUNIST BLOCK, SMITH & WESSON, SPARTAN, SPECIAL WEAPONS, SPENCER REPEATING RIFLES CO., SPHINX IMPORTED BY SILE DISTRIBUTORS, SPORTARMS OF FLORIDA, SPORTING ARMS MFG., SPREEWERKE, SPRINGFIELD ARMORY U.S. MILITARY ARMORY, SPRINGFIELD ARMORY, INC., SSK INDUSTRIES, STANDARD ARMS OF NEVADA, STANDARD PRODUCTS, STAR IMPORTED BY INTERARMS, STATE ARMS GUN CO., LLC., STEINER, STERLING ARMAMENT LTD. IMPORTED BY CASSI,, STEYR MANNLICHER, STI INTERNATIONAL, STONE MOUNTAIN ARMS, SUNDANCE INDUSTRIES, INC., Super Sniper, SURVIVAL ARMS, INC., SWAROVSKI, SWIFT INSTRUMENTS, INC , TALON INDUSTRIES, INC, TANARMI, TANFOGLIO, TANNER, ANDRE, TARGA, TAR-HUNT CUSTOM RIFLES, INC., TASCO, TAURUS INTERNATIONAL MANUFACTURING, INC, TECHNO ARMS LTD., TERRIER ONE, TEXAS LONGHORN ARMS, INC., THOMPSON/CENTER ARMS, THUNDER FIVE, TIKKA IMPORTED BY STOEGER INDUSTRIES, TIPPMAN ARMS CO., TOKAREV SOVIET STATE ARSENAL, TRADEWIND, TRADITIONS, INC., TRIJICON, INC., TRISTAR SPORTING ARMS, LTD. , U.S. PATENT FIRE-ARMS, INC., UBERTI USA, INC, UGARTECHEA, IGNACIO, ULTRA LIGHT ARMS, INC., UNDERWOOD, UNIQUE, UNITED SPORTING ARMS, INC., UNIVERSAL FIREARM, UZI ISRAELI MILITARY INDUSTRIES , VALMET NOW UNDER TIKKA SINCE 1990, VARBERGER, VARNER SPORTING ARMS, INC., VEKTOR, VERONA INPORTED BY B.C. OUTDOORS, VICKERS, LTD., VINCENZO BERNARDELLI, VOERE, VOLQUARTSEN CUSTOM, VOLUNTEER ENTERPRISES, VOUZELAUD , W.W. GREENER LTD, WALTHER, CARL IMPORTED BY INTERARMS, WEATHERBY, INC., WEAVER, WEAVER ARMS CORP. CEASED OPERATION 1990, WEBLEY & SCOTT, LTD. IMPORTED BY PYRAMYD STONE INT'L, WESSON & HARRINGTON, WESSON FIREARMS CO., INC., WESSON, FRANK, WESTERN FIELD MONTGOMERY WARDS BRAND NAME, WESTLEY RICHARDS & CO. LTD., WHITE SHOOTING SYSTEMS, WICHITA ARMS, INC., WICKLIFFE RIFLES, TRIPLE S DEVELOPMENT, WILD WEST GUNS, WILDEY, INC., WILKINSON ARMS, WILLIAM DOUGLAS & SONS, WILLIAM EVANS GUN & RIFLE MAKERS, WILLIAM POWELL & SONS LTD., WILSON COMBAT, WINCHESTER REPEATING ARMS CO., WINSLOW ARMS CO., WISEMAN, BILL AND CO., WITNESS A.K.A. EUROPEAN AMERICAN ARMORY, WOODWARD, JAMES AND SONS, WYOMING ARMS MFG. CORP. , ZANARDINI, ZANOTTI, FABIO, ZASTAVA IMPORTED BY INTERARMS, ZEPHYR CEASED IMPORTING SINCE 1972, Z-M WEAPONS,