Genuine Rolex Watch
the Rolex "President"
$21,400.00
v 18k Solid Yellow Gold Oyster Perpetual Watch
v Genuine Rolex Champagne Diamond Dial
(8 round and 2 baguette "D" color "VVS" clarity diamond hour markers)
v Gold Fluted Bezel
v 18k Gold President Bracelet with Rolex Hidden Clasp
v 31-Jewel Mechanical Movement with Automatic Wind
v Double Quick-Set Day-Date
v Sapphire Crystal
v Purchased Brand New w/Matching President for Dora
v Both are 100% Authentic and Still Completely Original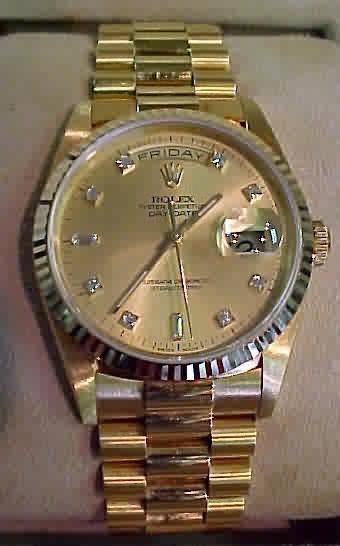 Genuine Rolex 18K Gold Rolex President
I wear this as a constant reminder that
the only thing that can't be replaced in our life is TIME
making TIME the most valuable commodity on earth!
THIS IS SOMETHING EVERYONE NEEDS AND MOST PEOPLE
HAVE NEVER EVEN HEARD OF - FOR DETAILS CLICK HERE!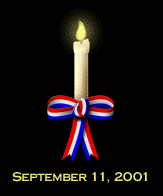 We grieve for all those who fell victim to terrorism on September 11, 2001
To those who perpetrated this act we say: May God have mercy on your souls....for we will not!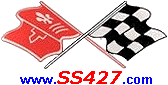 Copyright ) 2006 Shreffler. All rights reserved.
Designated trademarks and brands are the property of their respective owners.
This web site was created, designed and maintained by Stephen J. Shreffler using Microsoft Word.
Web Hosting powered by Shreffler Web Hosting Service, P.O. Box 42, Monticello, Illinois 61856